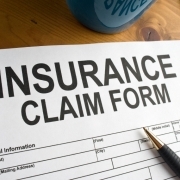 Our Agency is dedicated to providing quality service and definitive results when handling loss notices for our customers. Our team of highly trained personal and commercial lines account managers will assist both you and your insurance carrier to resolve claims matters in an efficient and professional manner. To report a claim, simply call our office anytime, Monday through Friday, between the hours of 8:00 AM to 5:00 PM, and an agency representative will be happy to assist you. However, if the need to file a loss arises when our office is closed, you can easily submit a report by calling a 24-hour claim number offered by each of our personal and commercial lines insurance carrier using the links listed below:
To report a Personal Insurance Claim click here.
To report a Business Insurance Claim click here.